Podcast: Play in new window | Download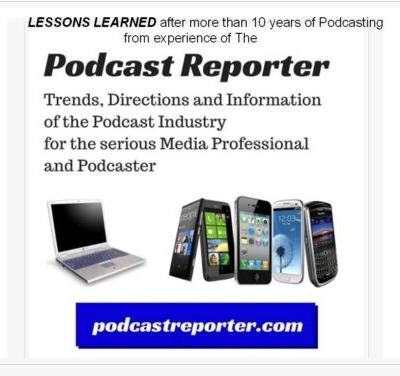 In this repurposed episode of The Podcast Reporter, we review for you once again some strategies that can help you apply to be a speaker for a podcast conference (either virtual or in-person). We will also deliver a list of BENEFITS, as well as DETRIMENTS, in becoming a conference or meeting speaker for podcasting.
This episode is being delivered to you, as a podcaster, since we have received the email from the Podcast Movement team in which podcasters are being INVITED to apply to be a speaker or panelist or exhibitor for the upcoming annual conference — and this year, it will be virtual. So for 2020, the online delivery may be your strength, instead of having to present in person to large crowds or gatherings. This can be a benefit for some podcasters. And so this episode can be timely for those podcasters who may still be sitting on the fence and have not decided if they should try to be a speaker (instead of an attendee) at the upcoming Podcast Movement fall conference.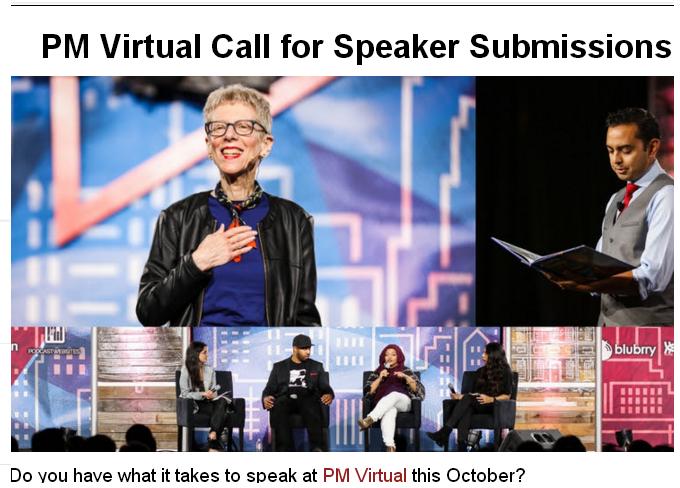 ---
Now, the laundry list for both benefits and detriments is long and is too numerous to list here, in the show notes. Instead, this EVERGREEN content can assist many new or aspiring podcasters to decide if now is the time to apply for being a conferenece session speaker or as a panelist participant in such a conference. Or perhaps the best thing would be to be a demonstrator or exhibitor in the exhibit area of the conference.
So we hope that these strategies and tactics can help you become a great speaker or presenter or panelist or exhibitor at the upcoming Podcast Movement conference — or any other podcast conference. And we wish you the best in delivering your best content or demonstrating or exhibiting your best offerings and sites at the event in a virtual manner this year (and possibly in person for next year in Nashville).
Thank you for your attention.
Copyright (c) 2020, Matrix Solutions Corporation and PodcastMovement.com. All rights reserved.