Podcast: Play in new window | Download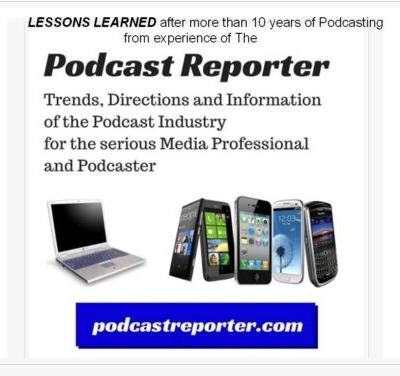 In this episode of The Podcast Reporter, we discuss the themes of professional planning that can be recommended when preparing a podcast show and episodes as a professional podcaster.
These themes and topics come from a podcast episode by Adam Schaeuble of the podcast show called Podcasting Business School.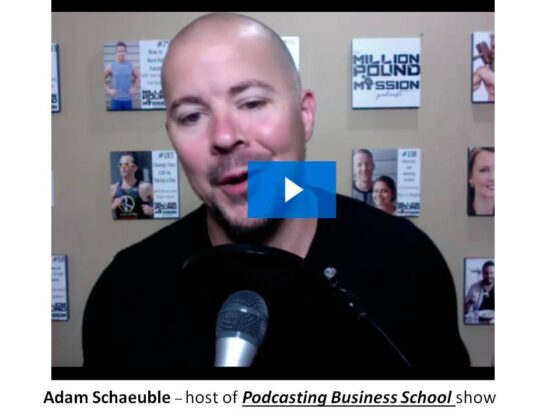 Now, although the main thread of this episode intended to be focused on sales for your podcast, there are lots of smaller gems of suggestions that are discussed, and which could be of value to you and your show.
Here, several topics are discussed in the first half of the episode:
What service for scheduling and its cost (as suggested by Adam);

What you should be asking for besides "name" and "email" when someone schedules with you for the first time (e.g., for an interview in a podcast show);

The key series of questions that Adam asks when he is doing a one- on-one meeting or interview, or in a discovery session;

What Adam sees other podcasters adding to their interview scheduling form that could be worth a try;

In the 2nd half of this episode, Adam does a "podcast audit" (which is a program promoted by Adam for newer podcasters);

And finally, Adam gives some ideas for dialing in on a niche and rebranding.

---

For this podcaster, I would suggest that a newer podcaster consume the content (especially the first half of the episode) so that some key questions may be given consideration and possibly should be asked in many instances — especially for interviews and preparation workflow.
Many times, experienced podcasters (such as Adam) have learned the hard way the skills that include what works best in situations for interviews, having guests on shows, themes and other general information that can be discovered within a "podcast audit" — but Adam is giving you these highlights for free.
And if you do this before launching many episodes or your main show, you may be able to prepare a good habit for your workflow (especially for podcast guests or interviews).
I, myself, learned the hard way in 2006 about interviews, preparation and planning for guesting in podcasting — mainly because there were almost no resources or experience that dealt with these topics. And so, we had to learn about it on our own and refine our own tasks to make our podcast episodes better for our guests and interviews.
We hope that you can find value in the suggestions for an "audit" that are given by Adam in this episode, and that the VALUE can be delivered in final form by having a great episode with your guests.
Thank you for your attention.
Copyright (c) 2021, Matrix Solutions Corporation and michaelandmike.com . All rights reserved.