Podcast: Play in new window | Download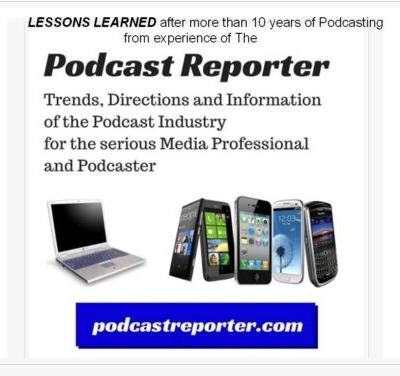 In this episode of The Podcast Reporter, we discuss the statement of thanks to podcasters for their contributions and service to the podosphere during these times.
The theme was created from a statement from Daniel J Lewis of The Audacity to Podcast in a recent interview which we did by using the double-ender strategy.
The theme was heightened by the Vietnam Veterans National Day of thanks at the end of March every year since 2014. And my thanks also went to Daniel's father, who served as an Air Force member during the same conflict in which I was involved — and who, in all probability, might have saved my life.
However, my gratitude goes to the contributions of podcasters — whether to Indie podcasters or professional podcasters or corporate podcasters.
I look forward to the end of September, when we shall celebrate the international podcast day (founded by Steven Lee and Daniel J Lewis).
My heartfelt thanks goes to all podcasters for making the podosphere such a wonderful and level-playing platform at this time.
Copyright (c) 2020, Matrix Solutions Corporation. All rights reserved.