Podcast: Play in new window | Download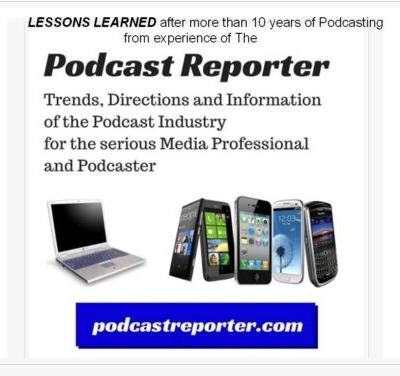 In this episode of The Podcast Reporter, we repurpose an older episode that dealt with the criteria for discussing who would make the best entrepreneurs. This episode dealt with the article published in an email newsletter from Michael Hyatt.
Originally published in the recently-podfaded show called The Struggling Entrepreneur, we can relate to the idea of the criteria for the more successful entrepreneurs — especially in the area of podcasting.
Yes, the romantic ideals of the younger aspiring entrepreneurs visualize the young college drop-out starting a business and growing to be a business titan. Well, these are the exception and not the rule.
As you will hear in this audio episode, the more successful entrepreneurs are those who have age on their side — and with that, they also possess maturity, experience, resources, drive to succeed and knowledge of lessons learned.
"So who makes the best entrepreneurs?  No, it's not who you think."  As Michael Hyatt states, it is usually those over 40 years of age — and the numbers tell us that. So if this episode bursts your ideal bubble of romanticized billionaires and your path to join that club, well, join the rest of us who can accept the valid research and then also put our own strengths into channeling our resources, our drive to succeed, our age, our experience, and most of all OUR MATURITY into becoming a successful entrepreneur and podcaster.
Thank you for your attention.
Copyright (c) 2020, Matrix Solutions Corporation and MichaelHyatt.com. All rights reserved.