Podcast: Play in new window | Download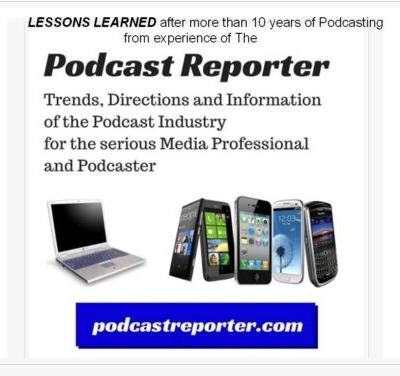 In this episode of The Podcast Reporter, we repurpose an older episode that dealt with the criteria for discussing who would make the best entrepreneurs. This episode dealt with the article published in an email newsletter from Michael Hyatt.
Originally published in the recently-podfaded show called The Struggling Entrepreneur, we can relate to the idea of the criteria for the more successful entrepreneurs — especially in the area of podcasting.
As you will hear in this audio episode, there are key factors for the entrepreneur that do determine success (and this is highlighted by the numbers):
Maturity;
Experience;
Skills
Age;
Management, control and leadership; and
Drive for success.
Yes, we know that the romantic dreams of aspiring podcasters and entrepreneurs point to the examples of Bill Gates and Mark Z. in the New Media and Social Media space. However, these are the exceptions and NOT the rule.
As you will hear in this audio episode, there are facts and history that prove which characteristics and criteria are the real ones that entrepreneurs possess to become successful — and even more, to remain successful.
Thank you for listening, and thanks to Michael Hyatt for having published this evergreen content earlier.
Copyright (c) 2020, Matrix Solutions Corporation and Michael Hyatt.com. All rights reserved.