Podcast: Play in new window | Download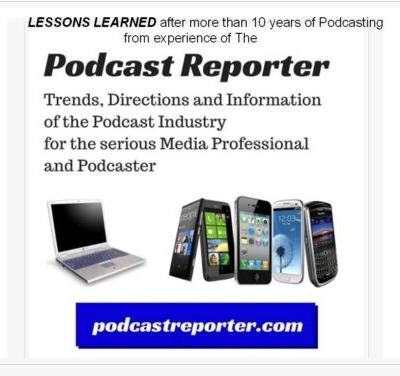 In this episode of The Podcast Reporter, we have an edited episode from an earlier podcast that has been repurposed as evergreen content for this show, as the topic is still very relevant and important today in the podosphere.
The topic is PODCASTER COURTESY in terms of bumpers, interviews and other aspects of communication and sharing in the podosphere. And the interview was conducted earlier over the Skype network with podcaster, Daniel J Lewis, of The Audacity to Podcast.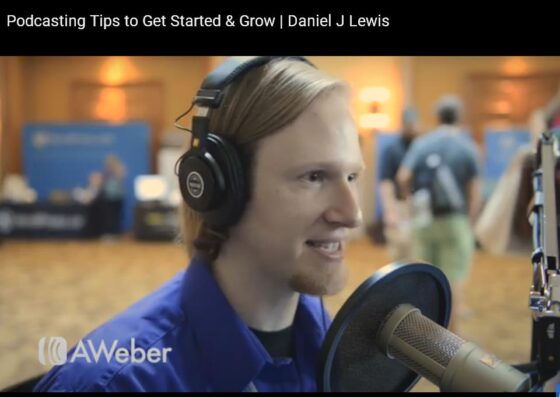 As you will hear in this audio episode, we also focus on the aspect of the theme of "benevolent selfishness." This has been a topic from some key internet marketers and podcasters (e.g., Paul Colligan with his podcast show of ThePodcastReport.com and his product offers, offerings and training courses, etc.). And we see how this can be a mutual benefit — although many podcasters (such as myself and Daniel J Lewis) actually give interviews and deliver bumpers without expecting anything in return.
We also discuss what a "bumper" is for a podcaster, and how this can be a tool that will help to advance your podcast, improve content, as well as grow relationships with other podcasters. And, of course, it goes without saying that a podcaster should reciprocate giving back to the former podcaster by supplying a corresponding bumper.
With several examples from our own experience, our perspectives of podcaster courtesy still remain sound today. We hope that this episode is of value to the new and aspiring podcasters, as well as all the other podcasters in the podosphere.
Thank you for your attention.
Copyright (c) 2020, Matrix Solutions Corporation and Daniel J Lewis of theaudacitytopodcast.com. All rights reserved.