Podcast: Play in new window | Download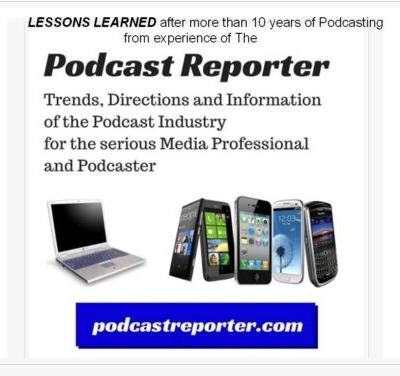 In this episode of The Podcast Reporter, we discuss the post made by podcaster Ben Krueger of cashflowpodcasting.com in which he describes his ideas for the BEST podcasting services.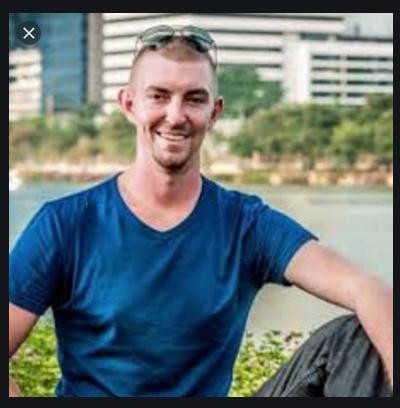 The link to this post that describes the BEST PODCAST SERVICES for 2022 is in this content.
In this post, Ben starts with describing some of the criteria for services that gives them strong quality — such as saving time for the podcaster. Then he promotes his idea of the three OPTIONS for podcast services:
In a nutshell, there are three options out there to help you get your podcast up and running and keep your episodes on track:
"Do-It-Yourself (DIY) Solutions. With budget-friendly do-it-yourself options, you'll get SOME help from outside sources, but you're essentially making your podcast happen on your own. These include things like software, courses, and coaches that allow you to handle the heavy lifting but offer guidance to make sure you're on the right track.
Done-For-You (DFY) Services. As the name implies, these services have developed done-for-you systems to handle podcast setup, audio editing, show notes writing, publishing services, etc. Of course, how many tasks they take on will vary with pricing and the organization.
Podcast Managers. A podcast manager is in charge of planning, running, managing, and implementing your show. Essentially, this is someone (or multiple people) you hire as the point person for making your podcast happen and ensuring everything runs smoothly for your releases."
Then Ben goes into the category of DYI SOLUTIONS, including the software, as well as training courses and coaching scenarios.
Then Ben goes into DFY SOLUTIONS, which could be "done for you" by a professional podcast consultant or other resource such as a podcast production service. And here, Ben examines the financial decision elements in selecting the best solution for you — including the cost-effective, mid-range and high-end options to suit your budget.
All of these take into account the relationship with the PODCAST AGENCY. And after that, he spends more time in describing the PODCAST MANAGER. And here, he spends a bit of time recommending the important elements of both contractors and team members — and he gives you this tip:  "Pro Tip: Whatever solution you decide is right for you, we strongly recommend that you make sure there's a quality review process of some kind to review your completed show and episodes before they publish. "
And finally, in reviewing other value-added services, he adds some comments on BOOKING SERVICES (to have you as a GUEST on another podcast or securing GUEST INTERVIEWEES for your podcast). He mentions Interview Valet as a service with Tom Schwab (whom we have interviewed on this podcast since 2015) with these final suggestions:  "This can go two different ways. Either you want to get booked as an expert on a series of other podcasts, or you want a systematic way of having interview guests booked for your own show. "
---
And, of course, Ben finishes his post by promoting his own services for podcasting (see cashflowpodcasting.com) and how he can help podcasters improve their show for success.
Note: I have known Ben since 2014, when we shared a booth at the first Podcast Movement conference in Dallas. I have followed him and do recommend him for his detailed resources — and you may want to investigate him and his offerings to help you and your podcast show. Also, I, myself have been a podcast consultant during the last 16 years and have offered, promoted and delivered podcast services for others who did not want to learn the details of podcasting, but preferred to subcontract this out to others — and I always had my proof-of-concept that always succeeded in gaining the trust and commitment of clients. What I usually did was offer to get an interview they conducted (if they wanted to have an interview show, for example) and then do the editing and audio improvement on the file, as well as adding the title, the music and the INTRO and OUTRO for a suggested final mp3. And then I would send it back to the client under a contract that specified the minimum number of episodes and each one at a single price for the final deliverables.
---
So, at this time, I would strongly suggest that you review your options for improving your podcast shows by examining whether or not you should consider the use of podcast services. In many areas, you may find that your time is your most valuable resource that can be put to use more effectively than spending time and effort in completing the tasks for workflow in creating the podcast final audio episode.
Thank you for your attention.
Copyright (c) 2022, Matrix Solutions Corporation and michaelandmike.com and Ben Krueger of cashflowpodcasting.com. All rights reserved.