Podcast: Play in new window | Download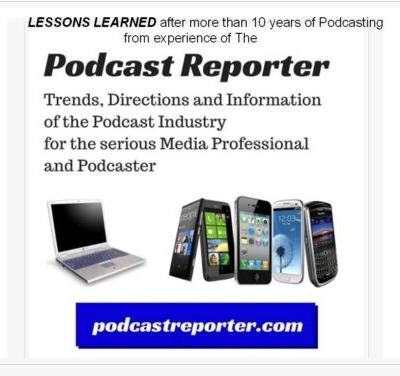 In this episode of The Podcast Reporter, we deliver a REPURPOSED episode in which we spoke to Thomas Umstaddt in Austin some years ago. This evergreen content (for getting new devices for podcasting) was the episode that showed the strategy for Thomas in purchasing one of the first iPad devices, as part for his business.
Now, I met Thomas when I stood in line with him for over an hour at the time that the Apple iPad was introduced and waiting to be sold at the Apple Store. I later had him as a guest for our Podcast meetup in the Austin area, in which he demonstrated the business use of the iPad device for our audience.
And recently, I heard his name mentioned by Dave Jackson of The School of Podcasting episode in which Dave described a scheduled webinar in which Thomas would be featured. This webinar will be in the near future on April 5, 2022, and you can get reserve a seat at the following web site: https://www.crowdcast.io/e/Book-Launch-Secrets-Dave-Jackson-2022
or at schoolofpodcasting.com/booklaunch.
And the subjects to be discussed would be creating a book and then marketing your content in the publishing industry. Again, you can find out more about this at schoolofpodcasting.com/818.
---
Now, I myself have signed up to attend this webinar, and I also encourage you to do the same. As Dave Jackson mentioned in his podcast show episode 818, Thomas is a wealth of knowledge (a "walking wikipedia"), especially about marketing for written content.
Thus, I hope that you will sign up and attend this free webinar, as Thomas and Dave combined can give you some good ideas with a few gems about creating and marketing your own book.
Thank you for your attention.
Copyright (c) 2022, Matrix Solutions Corporation and michaelandmike.com and Thomas Umstaddt, Jr.. All rights reserved.