Podcast: Play in new window | Download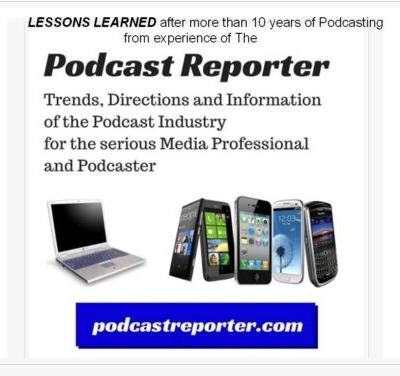 In this episode of The Podcast Reporter, we discuss a past post by Ben Krueger, podcaster for cashflowpodcasting.com, that deals with the 16-year-old topic of "How to increase podcast listeners."
Now, I have known Ben Krueger personally since I had shared a booth with him in the exhibit hall of the very first Podcast Movement conference in Dallas, Texas, in 2014. And I do respect Ben in what he posts and his suggestions for improving your podcasting careers — but mainly for new and aspiring podcasters.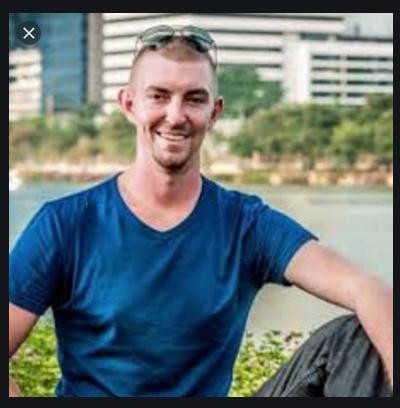 Now, in this post, Ben answers the question of how a podcaster can increase the listeners to his podcast show. And Ben provides for us this evergreen topic in this post.
Now, the age-old question of how to increase listeners has been addressed from a myriad of podcasters, including the "old faithful" of experienced podcasters — from Dave Jackson, Rob Walch, Paul Colligan, Daniel J Lewis, Todd Cochrane and others. In fact, I, myself had given seminars and courses and classes in person at various conferences and podcamps in the past 16 years to address this topic. So, in my opinion, there may be some new items to address recent areas of the podosphere with new tools — but, all in all, this question has been beaten up totally, although it is a question still for podcasters everywhere. And Ben gives this post the attention it deserves, lest we forget all the hints of increasing your listener base.
---
Now, Ben summarizes the key elements for podcast listener increases at the beginning of his post with the objectives and understanding that podcasters must have when analyzing podcast listenership:  "If you want to get more podcast listeners, you should start by focusing on creating content for a clearly niche and then building out a marketing strategy. This marketing strategy will ensure those who can extract value from your content are fully aware of its existence. To know how to increase podcast listeners, you must understand where your target audience is spending their time."
So, in this post, Ben then addresses these topics, with details for each one of  these areas:
Where can I promote my podcast?
How can I then promote my business podcast show?
How can my podcast make money (including advertising)?
How do podcasts go viral?
How many listeners are good for a podcast?
What is good podcast growth? (Remember: "Podcast growth is the scale at which your audience continues to expand over time.")
How do I make my podcast successful?
Why do podcasts fail?
And the summary of action items can be rolled up into the words of wisdom by Ben at the end of his post: "With the right approach, attracting new listeners to your podcast can be remarkably easy. It's all about experimentation and testing different marketing channels to see what forms of marketing resonate with your target audience."
---
So you have to be willing to test your actions in podcasting and publication — as well as the beginning steps of planning, marketing, promoting and creating episodes in your show that PROVIDE VALUE to the listeners.
So we hope that the topics and the details for these ideas can fill in some of the gaps and try to answer some questions and ideas you may have about growing and increasing your numbers of listeners to your show, and thus help your podcast show to be more successful in those areas.
Thank you for your attention.
Copyright (c) 2021, Matrix Solutions Corporation and michaealandmike.com and Ben Krueger of cashflowpodcasting.com. All rights reserved.