Podcast: Play in new window | Download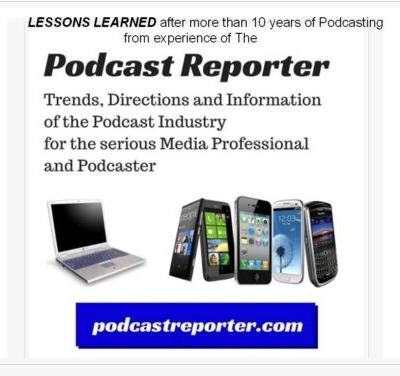 In this episode of The Podcast Reporter, we reflect on a podcast episode delivered on 19April2021 by podcaster Dave Jackson of The School of Podcasting. The title of the episode was "Podcasting Can Give Your Audience Something They Are Dying To Hear: The Truth".
For a few brief moments, I delivered my own opinion on how podcasting can be the last medium where you can hear both sides of the story and seek the truth, so that you can then form your own viewpoint and opinion from your own critical thinking and freedom.
However, you have to find shows that do give both sides of the story and are not restricted to spilling out a narrative with one bias and political ideology that condemns anyone who doesn't follow it to the cancel culture punishment.
So, in this short episode, I applaud Dave for delivering this message to us, and I refer to episode 533 of this podcastreporter.com series (coming in the near future) that deals with the idea that podcasting can be a vehicle to tell the truth and your own story and give out your message without being censored (as are all the other platforms in the social media, lame-stream media and politicians).
We hope that you will also reflect on Dave's words, as well as this episode, and that you (as a podcaster) will continue an uncensored march to deliver your message without fear, intimidation or cancel culture punishment.
Thank you for your attention.
Copyright (c) 2021, Matrix Solutions Corporation . All rights reserved.