Podcast: Play in new window | Download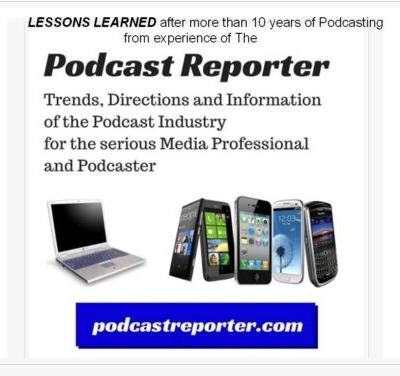 In this episode of PodcastReporter.com, we discuss the theme of "audience development" from an earlier post in pacific-content.com called "What is audience development, anyway" by Jonas Woost.  This was from a link in an earlier post at podnews.net.
For new and aspiring podcasters, this topic may be of vital interest, because it tries to address a key success factor in audience reach. As Jonas mentions: "our Audience Development expertise is key to the success of our clients as it ensures we reach the intended listenership with each podcast."
---
Now, this article delivers several key ideas for implementation and care. And after a key paragraph of describing the idea of "audience development," Jonas gives the benefits of success in this area: "In other words, Audience Development is what brings listeners to a podcast, and it's the job of the content to win these people over. Audience Development is crucial, but it needs to be combined with a solid and well-thought out editorial plan."
Thus, Jonas then lists the best of these ideas — of which are the following:
The purpose of Audience Development;
The right audience
Podcast marketing
Research
Product packaging
Measurement
Distribution
The right time to work on Audience Development
---
For this reporter, the ideas and sub-topics covered in this article have got a good reason for being included in a podcast business plan or podcast marketing plan. Without them, you can easily find yourself diverted to another idea or create another podcast show when you have not even begun to see the "fruit of the podcast tree" come to life yet.
Having the discipline to know about these, plan these out and execute them in an organized manner (within your organizer or planner) can help you reach your goals quickly and measure your success.
However, many new and aspiring podcasters get caught up in the new excitement of publishing their podcast shows and forget that discipline is a key trait that can make your show successful. That is why we suggest that you attempt to spend some time in the planning of your show with these ideas in mind, before you go off and stray into the tempting world of creating yet another podcast show (because you found your first show so satisfying and exciting) — believe me, because I know that from my experience and the "school of hard knocks." So, perhaps, Jonas's advice can help you to get a step closer to a good podcast with proven success.
Thank you for your attention.
Copyright (c) 2020, Matrix Solutions Corporation and blog.pacific-content.com and Jonas Woost. All rights reserved.