Podcast: Play in new window | Download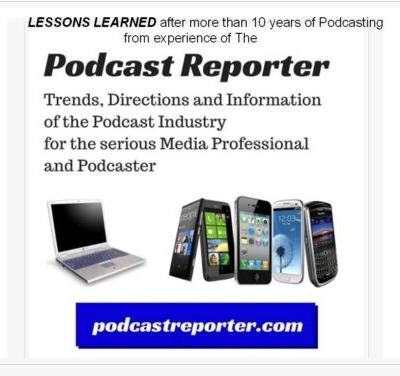 In this episode of The Podcast Reporter, we discuss a case study of how a podcaster can get a live interview with a CELEBRITY at a live event, even though it was not planned and just happened to be done on a moment's notice — with only a business card as an introduction to the celebrity.
In this case, I did an interview with Joseph Galloway, celebrated author, speaker and correspondent. One of his most famous works was the book We Were Soldiers…and young. It was co-authored with General Hal Moore (RIP). It was then made into a motion picture (with the same name, almost), starring Mel Gibson in 2002.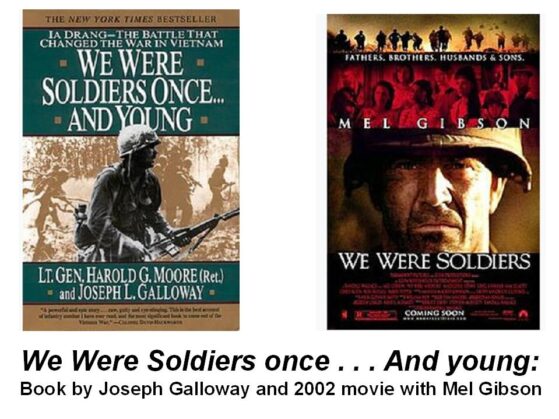 ---
Now, as a case study for a podcaster, you may want to know about the tasks of getting on the radar at a live event, in an impromptu situation to get a live audio interview with a personality that is being surrounded and mobbed by the fans.
Here are the issues that I encountered and met:
Have your business card available and ready (you never know when you may need one). In my case, I had been a Public Relations officer of the local chapter of the Combat Infantrymen's Association (since I did serve as a combat infantryman in the Vietnam War).
Make your way politely to the celebrity and get his attention, so that you can be recognized quickly;
Plan in your mind what questions you will ask and what the key points of his background are so that you will hit upon the issues that are most important to him, while being of interest to your audience;
After introducing yourself, ask for 5 to 10 minutes of time for a quick interview — and you do this while you pull your Zoom H2 (or similar portable recorder that has a very small footprint) recorder and power it on so that it can be ready to record;
Many times, the celebrity will be flattered and see that you are prepared; and he may not point you to his handler or agent for a very quick 5-minute interview;
Give the quick intro to the recording and praise the celebrity with his fame and his relevance (i.e., WHY he is important to your audience);
Ask the questions and take the lead from the celebrity's answers to get a reaction and quickly go to the next point;
Do NOT go over the time that was granted by the celebrity for the interview; respect the time frame;
Finalize, summarize and thank the celebrity for his time and trouble;
Let the celebrity know that you will deliver the final mp3 file with the interview to him in the next day or two;
End the conversation with a good phrase, slogan or other relevant saying that is part of the celebrity's positive past.
In this case, Mr. Joseph Galloway was the keynote speaker for the unveiling of the permanent memorial (a permanent "wall" with all 58,000+ inscriptions of the names of the fallen soldiers during the Vietnam War). He was always surrounded by hundreds of veterans after his presentation.
But he granted me the 5-to-10 minute time frame for a quick interview.  And I was grateful.
As you will hear in this audio interview, I had my Zoom H2 portable recorder — and with the background noise of a live event outdoors (especially with a Huey helicopter taking off in the background as we spoke) and I tried to get the best audio that was possible as I was reading the audio indicators on the device for his mic and for mine.
Afterwards, I tried to get the best quality audio with the tools available at the time in post-production. However, because it was live, impromptu and outdoors with ambient noise, most of the time, your audience will understand and will not be bothered by audio that is not studio-perfect.
Now, I have used this same technique for interviews that were not planned or done over the internet with either Skype or via double-ender. And this process seemed to work well, with the celebrity being appreciative once the final mp3 was received and reviewed.
Just a word of warning — if the celebrity reviews the final mp3, then please make the edits that are requested by him, and then send them back again for a final review and approval.
So, we hope that your interviews that are done in a live and unplanned environment can become good VALUE for your listeners — as well as for the celebrity — and that these will help to make your podcast show a success.
---
And at the end, we deliver to you the complete episode from a prior podcast that contained the 8-minute interview with Joe Galloway.
Thank you for your attention.
Copyright (c) 2020, Matrix Solutions Corporation and Joe Galloway and We Were Soldiers. All rights reserved.