Podcast: Play in new window | Download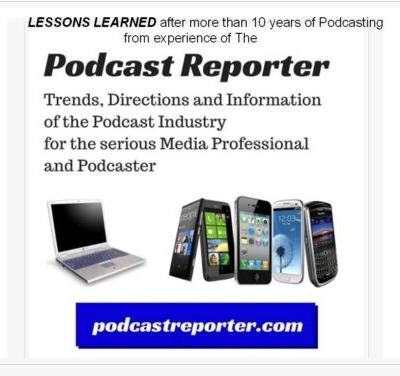 In this episode of PodcastReporter.com, we deliver some perspectives of being able to judge the value of those chosen to be speakers or keynotes at podcast conferences — whether they are virtual or in-person or inbound events.
Track records, validity and credentials deliver TRUST and valid proof of the content for these speakers.
A quote from Evo Terra and his Podcast Pontifications show hits the nail on the head — "the speakers may not be the experts that they promote themselves to be." The danger is misinformation and sometimes incorrect data.
Remember:  "only the phoney" may have the disguise of phoniness or fraud. And your critical thinking and deconstruction of the content may be your salvation from being subject to the wrong info that will contain no value for you.
Thank you for your attention.
Copyright (c) 2020, Matrix Solutions Corporation. All rights reserved.