Podcast: Play in new window | Download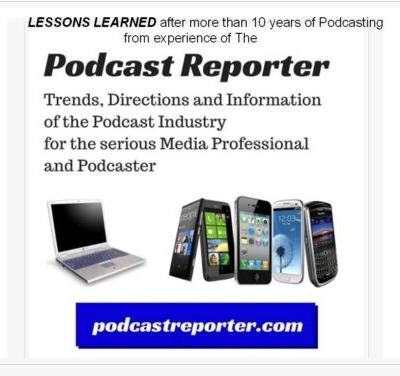 In this episode of The Podcast Reporter, we report on my perspectives of the virtual conference or meeting named SHIFT delivered on 14July2020 by the podcastmovement.com  team at their inaugural celebration for Podcast University.
Now, I myself had joined the program (it was a free signup for any podcaster in early July, 2020). And so I was interested in the element of COMMUNITY and good CONTENT for podcast episodes and generating podcast ideas — perhaps these ideas could spawn good themes and topics for content in my podcast episodes of my podcast show, PodcastReporter.com.
When I got online and entered the virtual meeting, I was surprised to see that not one of the experienced podcasters with the authority and the credentials and with over 14 years of podcasting and being a thought leader was on the agenda. In fact, I had only known of one of the podcasters that presented a summary of an Edison report for the audience — but it was only limited to 30 minutes.
In fact, it was quite obvious that the podcast crew who ran this free session had a specific agenda for their point of view. And in my opinion, I saw nothing that I really got out of the several hours of the day that addressed my objectives having joined the "university" — which were community and content.
In fact, it is only my opinion that you will NOT hear from podcasters who have the credentials, experience, skills, objectivity and content from this group — and I am talking about people like Adam Curry, Dave Jackson, Douglas Welch, Todd Cochrane, Ray Ortega, Rob Greenlee, Gordon Firemark, etc. Because, in my opinion, these podcasters just mentioned give an objective viewpoint and deliver VALUE (and not just causes) to the listeners, as well as great hints and tips to their audiences on many platforms.
If you are curious to see what the agenda was for this session, the text from the session with the schedule has been made into a pdf for your perusal, and it is here:
https://traffic.libsyn.com/secure/fgcastgain/Shift_schedule_for_14July2020.pdf
In fact, the only session that, in my opinion, was worth consuming, was the Edison report about the Latino listening report. I felt that the background for the study done about this, as well as the charts used and presented, and the conclusions reached all seemed to address the podcast questions about an audience for podcasters that can be nurtured and addressed by today's podcasters — and even in English, and not just in Spanish. And this was the description of this specific session (with the hours being in Eastern Time zone): "1:51 PM – Latino Podcast Listener Report Gabriel Soto of Edison Research & Martina Castro of Adonde Media will present the Latino Podcast Listener Report, and discuss how podcasters can use this data to grow their podcast and expand their reach."
Thus, if you are into "rainbows and unicorns," then pershaps the spirit and delivery of this session is appropriate. But for the experienced podcasters who wish to receive more skills, content and help to grow the community of their audience — then this type of session and virtual venue may not satisfy the bill completely for them.
It will be interesting to see how the speakers and the theme of Podcast Movement 2020 in Dallas will be aligned with this type of SHIFT movement — and whether ALL podcasters can benefit from either the in-person or virtual conference, and not just those who are subjectively endeared by the latest SJW or popular causes.
And if you ask what is the take-away for me from these 5 hours of presentations, then I would say that I want to start consuming more Latino podcasts — both in Spanish and English. Now, I had done so way back in the days of 2006 when there were a handful of Spanish-speaking podcasts (mainly from Iberian Spain, like Pato Pascual, El Podcast de No tengo iPhone, Podcastellanos, etc.). And even though I had published several episodes in Mexican Spanish (which is my native language, since I, myself, am Hispanic), I had concentrated for the last 12 years of podcasting in English. So that one session showed me an opportunity that I am missing by not addressing the Latino-Mexico audience today. And I can then make plans to create, plan, and possibly launch a podcast in the near future in Spanish.
So, we hope that your take-aways from this agenda-oriented format can be positive for you, as well, and that you can then help to grow your podcast show and be more successful.
Thank you for your attention.
Copyright (c) 2020, Matrix Solutions Corporation and PodcastMovement.com. All rights reserved.