Podcast: Play in new window | Download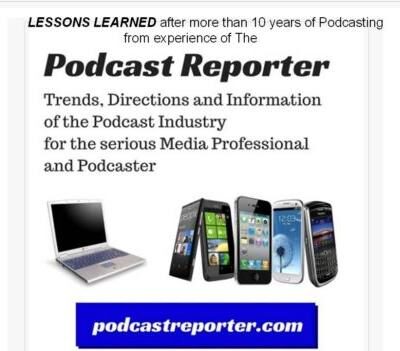 In this episode of The Podcast Reporter Show, we discuss a theme related to perspectives on the future of podcasting which was published by 2 co-hosts in a show titled Future of Podcasting. The co-hosts are Daniel J Lewis from his show called The Audacity to Podcast, as well as Dave Jackson, podcaster of The School of Podcasting.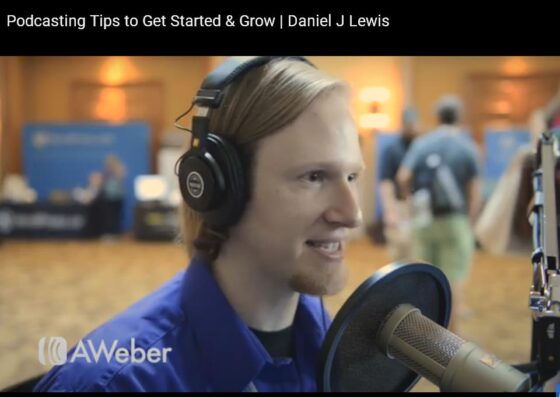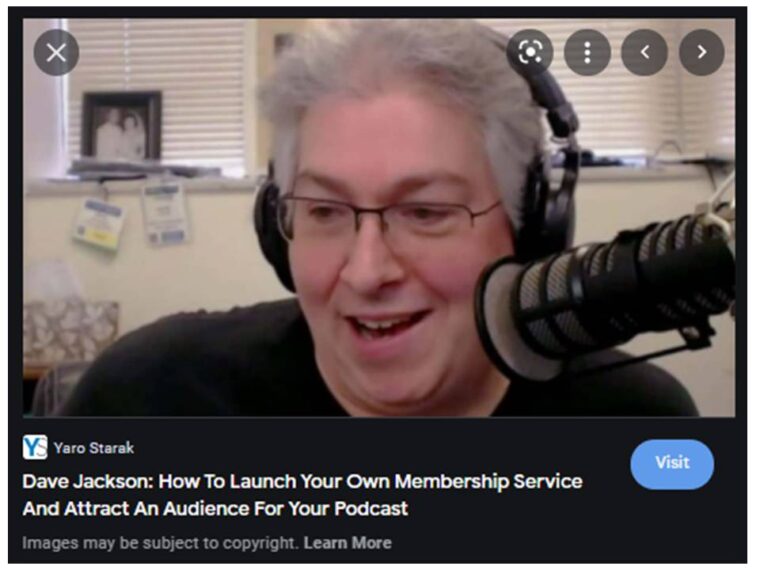 ---
In a recent episode of the renamed podcast show now called The Future of Podcasting, the theme of podcast brand safety and brand suitability and relevance was discussed in a thoroughly professional manner from a factually-based platform, especially in the area of brand appropriateness.
What we have seen in the recent past is the radical left and democrats trying to assert that some podcasts (mainly conservative and Christian podcasts, as Daniel points out) attempt to censor and steer away both advertisers and supporters from podcasts that they don't want to promote — and thus, they feel that no one else should even support them or listen to them. Daniel gave an excellent example with the expo center and the booths in the last Podcast Movement conference. This was a typical radical left activist experience that wanted to throw out a podcast show that had paid $20,000 dollars for a booth at the conference about a certain podcast by Mr. Shapiro.
Now, this recent episode discusses how the future of podcasting will have the radical left continue their blatant divisiveness by asserting that some podcasts and their content should not even be promoted, nor even listened to by others (the latter being blatant censorship).
So, while the radical left feels anger when they are triggered by the conservative viewpoints, instead of a conversation or dialogue, they seem to be wanting everyone in the world to follow their own snotty noses and desires when they do not agree with a differing point of view. In this case, where is the respect for diversity in thought and ideas? Where is the inclusiveness of everyone's opinion and a fair conversation in a balanced forum?
As you can surmise, the radical left wants to quash any and all differing points of views with censorship while protecting its own views. A clear example of this was the behavior and attitude of Twitter before Mr. Musk obtained ownership and finally started promoting free speech.
However, we feel that both Dave and Daniel are exercising the right discussion of appropriate advertising and sponsorship with podcasts by sticking to the correct themes. As Daniel said "Tell me about your product (in this case a good hot dog or burger) by stuffing your food down my throat, but do not try to stuff your political agenda down my throat…"
"Recreational Outrage and appropriate sponsorship"
Now, I feel that the best part of the 43-minute episode was the section where they differentiated the popular triggered mechanism by the activity radicals (the recreational outrage) that is so easily available where one tries to censor the podcast and de-platform the actors, as well as the rational views of what is (and is not) appropriate sponsorship for a podcast.
Thus, I highly encourage you to consume this episode #16 of the podcast show called The Future of Podcasting (previously known as Leading the Bleeding). The balanced approach to AI, appropriate sponsorship, brand suitability and brand safety (with rational and logical thinking and conversation) is very well done. Kudos to Dave and Daniel for that.
Thank you for your attention.
Copyright (c) 2023, Matrix Solutions Corporation and michaelandmike.com and Daniel J Lewis and Dave Jackson of The Future of Podcasting podcast show. All rights reserved.