Podcast: Play in new window | Download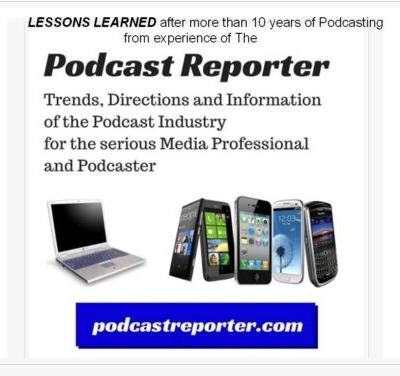 In this episode of The Podcast Reporter, we discuss an earlier post from buzzsprout.com that gave an overview of podcast ads in many ways. We think that this would be good education for new and aspiring podcasters. The article is located at https://www.buzzsprout.com/blog/podcast-ads.
This article does not go into technical detail (as maybe some of the more professional podcasters may want — i.e., those who have been podcasting for over 15 years). Instead, it goes into topics that consist of content in the form of an OVERVIEW nature, which can be consumed in about 15 minutes or so.
---
Now, the topics that are covered are broken up into major sections, and then broken up again into smaller topics with a paragraph or two for discussion.
As you will hear in this audio episode, we deliver the list of the topics with some opinion and experiences about podcast ads and their education for the new or aspiring podcaster.
Thank you for your attention.
Copyright (c) 2021, Matrix Solutions Corporation and buzzsprout.com and michaelandmike.com. All rights reserved.