Podcast: Play in new window | Download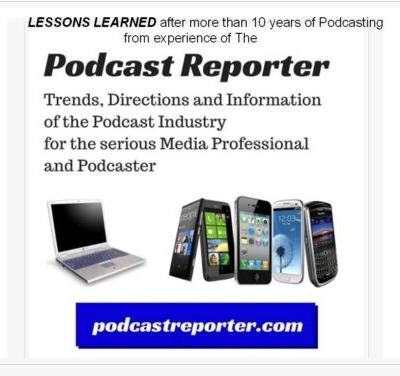 In this episode of The Podcast Reporter, we discuss a recent post by author, content creator and thought leader, Chris Brogan titled "Thoughts on refreshing a brand." This post was sent to the distribution list for Chris Brogan's followers, and it takes into account the nearly 20 years of experience that Chris has had in the space for content creators and authors — and for 15 years in the podosphere.
Thoughts on Refreshing a Brand
Over time, we've narrowed the concept down to 3-4 products total, and 3 total ways to buy.
The offerings:
Courses
Webinars
Group coaching
Private coaching
The way to buy:
Insider – subscription service everything (but the private coaching)
Unlimited – subscription service to the webinars only
Purchase – ownership of specific content, non subscription
And the pricing is "insanely affordable" (and he gives some examples of each).
But Chris felt the need to refresh the brand. In looking at his firm, Owner Media Group and its offerings, he realized that he had to polish up the offerings and look better for 2020 and beyond.
Thoughts on Refreshing a Brand
Chris then elaborates on the elements required to refresh a BRAND. They include:
Simplify
Clarify
Visuals
A Show – Not only does he discuss the Backpack Show , but he hints at the Modern Business Show as a media portion of what he will do at Owner.
More Touch (including the aspect of making the offerings easy to consume);
Better Outreach.
Anchoring
---
What is required for Chris is something "so that the brand feels new again, useful, pertinent, and valuable to you." In this way, he feels that a business — or a podcast — can be REFRESHED.
Thank you for your attention.
Copyright (c) 2020, Matrix Solutions Corporation . All rights reserved.