Podcast: Play in new window | Download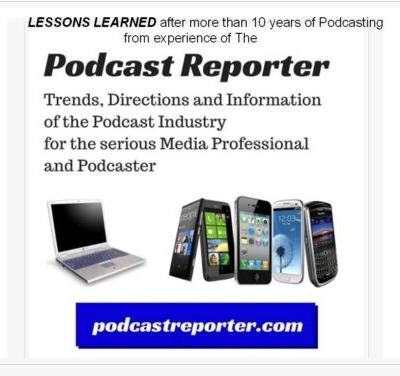 In this episode of The Real Academy of Life, published alongside its syndicated podcast of The Podcast Reporter, we share my background in communications that had helped me flourish and rise to a wonderful set of opportunities in public speaking, commanding organizations, teaching and using the social media to master and help some of the Veterans Service Organizations and media outlets.
A very brief outline sketch would be these highlights:
High school – I was on the Speech team and learned the areas of expertise of public speaking in dramatic interpretation, oratorical interpretation and humorous interpretation;
High school – I was also in the Drama Club for 3 years and had leading roles in 2 major performances at my own school, as well as roles in 4 other plays at other high schools as additional players (including my final year in the musical of Rodgers and Hammerstein's Cinderella, in which I played the King and had a solo number);
My first 2 years of college, in which I had roles in 2 major plays (Mr. Roberts and Advice and Consent);
My University career, in which I had offices in the fraternity that I had joined;
My television career, in which I started during my junior year in high school with a role in a television production of The Romancers in a summer project at UCLA;
My first year in the US Army, in which I had the responsibility of being a corporal of my AIT infantry company during training, and in my final 2 years of service, I was a sergeant and squad leader in the 82nd Airborne Division at Fort Bragg, N.C. (in which I trained recruits the skills of parachute jumping in combat, as well as other skills while I was an instructor of the RECONDO school (i.e., reconnaissance-commandos) at Fort Bragg, North Carolina, where I taught mountaineering, survival-escape-and-evasion and foreign weapons;
my final couple of years in the Army where I was a recruiter-canvasser for the 82nd Airborne Division, where I did public speaking to potential recruits and led a group of 6 local recruiters for the Division;
my last year in the Army, where I was mobilized for deployment for combat with my squad when we were to jump into the Sinai during the Yom Kippur war in 1973;
my second year of my University, where I was an officer in my fraternity, followed by being elected vice-president of the organization;
my 4 years returning to my university after service in the Army where I was communications leader for a performing dance group doing presentations and implementing publicity, where we performed at places like Disneyland, etc. ;
my post-graduate years when I went into corporate industry at IBM, where I became the lead technical specialist for the new IBM personal computer and later was a key speaker at conferences and also taught at the Boca Raton briefing center;
my final years at IBM where I was a key demonstrator at business shows, technical events, etc., demonstrating key software products for both Unix and IBM PC products;
my post-IBM years, where as a retiree, I started my own personal business — and as an entrepreneur, I had over 16 podcast shows with over 1000 episodes, as well as demonstrating and speaking at key podcast events;
 creating over 18 podcast shows from 2005 to 2022, where I delivered audio and video episodes from subjects such as podcasting, new media products, historical events, the Vietnam War and combat veterans' stories, to instructional shows teaching podcasting production and history; and
Creating the published audio narration (i.e., voice-over) for 4 separate published articles and 2 books about podcasting, combat infantry history, podcasting and entrepreneurship.
So, thus, you can see that I was in the spotlight for participating and leading the opportunities for communications just about for all my life since I was 14 years old.
In these show notes, you can see a group of military veterans and officers at Fort Sam Houston in an awards ceremony with the then-commander of the installation, LtGeneral. William Caldwell IV. I was representing the 82nd Airborne Division Alamo chapter at that time.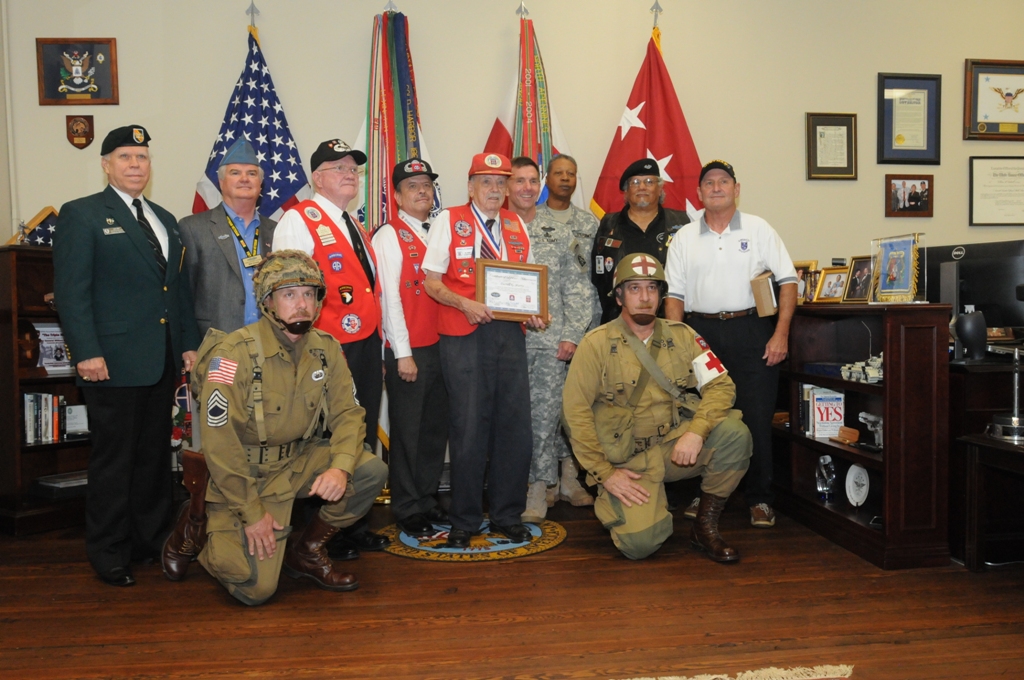 ---
Thus, you can see that my specialty has always been communications, with skills that I learned initially in high school and have been increasing all my life (such as perpetual and on-the-job learning). And today, my podcasting career has benefited from all these opportunities in the past. And yes, I have a few shelves of trophies from my speech successes, including a trophy given to me by my high school at graduation for the CROSBY AWARD — one such honor to the student who excelled and demonstrated proficiency in drama for most of his high school career (for I did go to an all-male high school).
In another episode of The Real Academy of Life, we shall go more into the other topics of the Army career in recruiting and communications, along with my study abroad in Latin America, and the resurgence of my roots that impacted my life.
Till then, thank you for your attention.
Copyright (c) 2022, Matrix Solutions Corporation and michaelandmike.com. All rights reserved.