Podcast: Play in new window | Download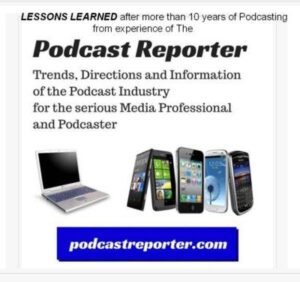 In this episode of The Podcast Reporter, it is just myself in this episode talking to you (I am delivering this episode as a single host) to  discuss the creation of podcast shows based on our own experiences from the past — some may be positive and others so negative that they cause PTSD (post-traumatic stress disorder). These can include idiotic debacles due to the poor leadership and disasters that took place in military situations.
For this theme, we examine some situations in the past (in which I was involved and did participate as a small cog in the big wheel of the Armed Forces of the US under the circumstance of what did occur 50 years ago — that is, conscription (i.e., the military "draft").
My own situation was that of a college student who ran out of money in order to keep my education going. Instead, my draft number for the "lottery" of conscription was # 29, and thus we all knew that I was going to be inducted into the Army with a future in the infantry.
And so I did go into the Army and was a paratrooper in the Airborne Infantry. The photo, below, in these show notes was taken 50 years ago, while I was crossing a river, on the lookout for snipers in the opposite wood line — since I was a grenadier and had the rifle/grenade-launcher weapon with me to support us in case of any enemy contact. In fact, I ran across this photo in a printed magazine sponsored by the Vietnam Veterans of America, page 25 of the edition of July/August of 2021, in the section titled "50 Years Ago."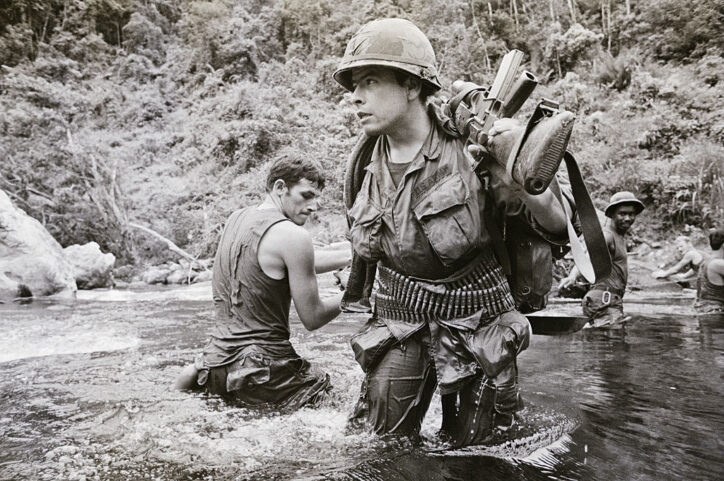 US troops of the 23rd (Americal) Infantry Division ford a river about 11 miles west of Chu Lai in South Vietnam (then the Republic of Vietnam, or RVN), 15th August 1971. (Image licensed from getty images)
---
After completing my service in Vietnam, in spite of injuries that I sustained in the military, I did return to my college education — only this time, my financing came from the G.I. Bill for education and training, along with other scholarships for which I happened to apply and win.
And some 16 years ago, I myself became a professional podcaster. I also started a couple of  podcasts that were dedicated to honor the Military Service organizations that supported the veterans of the Armed Forces. One was for the 82nd Airborne Division veterans Association, and the other was for the Combat Infantrymen's Association (both of which I was a member). I did produce episodes for these podcast shows for over 6 years, with interviews from veterans who were sharing their experiences and finding some closure of their experiences while in  the military and the Vietnam War).
In fact, this photo shows the camaraderie of the paratroopers as they honored a WWII veteran who made 3 combat jumps in Europe, D.G. Harris. This was published with an episode from the 82nd Airborne Division local Alamo Association Chapter.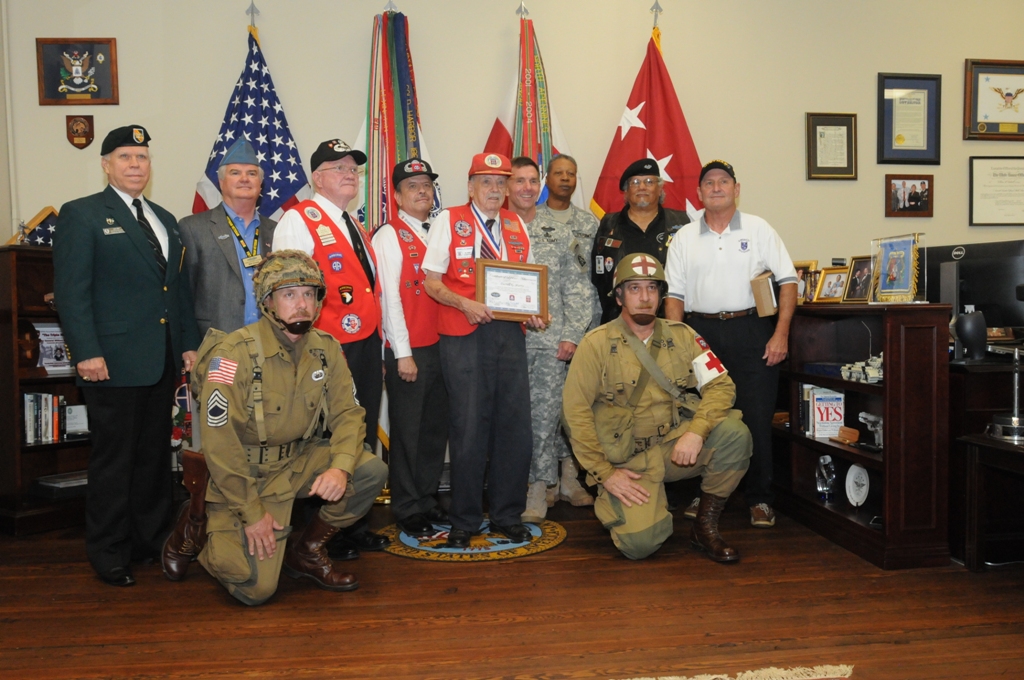 And the audio episodes from both podcast shows of the associations accompanied the brotherhood of both paratroopers and combat infantrymen.
The following describes the camaraderie of the combat infantrymen:
---
In addition, the podcast show of The Combat Infantrymen's Badge which I had started for my local chapter also gave me the ability to interview some celebrities and honored guests of those who saw combat — even though they may not have been an infantryman in a combat regiment. This occurred in 2009 when I was able to get the story from Joe Galloway, a past correspondent during the Battle of Ia Drang in the Vietnam War of 1965. His story was told almost accurately in the book and movie which he co-authored with General Hal Moore (played by actor Mel Gibson), which was called "We were Soldiers." In fact, at the 2009 dedication of the permanent replica of the Vietnam Monument in Mineral Wells, Texas, I did interview Joe Galloway and discovered what it was like for him to be a civilian who also experienced combat and received the Bronze Star for his own valor. The following was this 8-minute podcast episode of the Combat Infantrymen's Association where he stated his story and what the CIB would mean to him:
These past podcast shows delivered a positive impact on my post-war life and post-military experiences. They were very positive for me.
---
However, I was totally disenheartened and sad and also angry when I saw what had happened in 1975 — that is, the debacle of the withdrawl of the USA from Vietnam and the helicopters leaving Saigon with people trying to hang on. This did remind me of the debacle just witnessed from Afghanistan by the idiotic withdrawl from Kabul by the idiot Bo-Jiden, suffering from dementia (who tried to insist that this was "successful" after the unnecessary death of 13 marines and sailors).
Like the present-day 2021 soldiers who had served in Afghanistan with possible multiple tours of duty and deployments, I, myself kept asking the question in 1975: "then what did that tour of duty in Vietnam mean and what was accomplished by myself or others that served there?" One example of the present-day soldier was "So what did it mean for me to have spent 5 years of my life there in Afghanistan? what was accomplished?"
---
For this podcaster, I saw that creating and producing various podcast shows and their episodes was a small means of closure for myself, and for others in the veterans' service organizations.
Thus, I found that podcasts relating to personal experiences can be helpful not only to the podcaster himself, but to others who shared his experiences — especially in combat and in other military situations (like being an airborne infantry paratrooper).
Thus, I would suggest that you, as a podcaster, can share some of your own personal experiences to create and deliver episodes using a STORY-TELLING method to provide value to your listeners. Remember that the personal accounts that are true do ring a bell of empathy for the podcast listener, and these can be a great way to generate content for your shows. I am sure that your audience would not only approve the episodes, but thank you for them.
Thank you for your attention.
Copyright (c) 2021, Matrix Solutions Corporation and michaelandmike.com and Joe Galloway and Hal Moore and "We were Soldiers" book and movie. Image licensed from gettyimages.com