Podcast: Play in new window | Download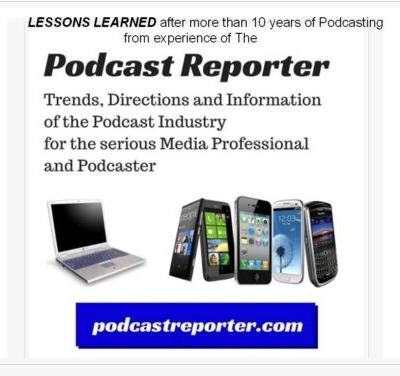 The theme of this episode of podcastreporter.com was provided by Tanner Campbell at medium.com that perhaps shock mounts or pop filters are not needed.
As you will hear in this brief audio episode, I myself was taught that either a shock mount or a pop filter was absolutely necessary for good audio quality.
So to my dismay, the article stated that the rush of amateurs into the podosphere created this argument of publishing content without regard to the highest quality. As the article states, one should not have to worry about good audio quality — as you can fix it in post-production.
For myself, I use pop filters and windscreens to permit the blocking of plosives, so that the audio quality will be tolerable. Thus, I would still encourage many folks to start with the use of either shock mounts, pop filters and/or windscreens.
As a matter of fact, I encouraged a novice podcaster to use a pop filter in front of his windscreen of his mic when he records his episodes. You see, in reviewing his mp3 final files, you could still hear the plosives clearly. So my advice, in addition to proper mic technique and distance, should improve the audio quality of the podcast episode.
Remember — there are over a million podcast episodes that the audiences have from which to choose. They may prefer to listen to better audio quality of other podcast shows instead of tolerating your plosives of your "amateur" quality podcast that does not have the support of pop filters or windscreens.
We hope that you decide to make the best audio quality of your recordings — and for myself, pop filters and windscreens and shock mounts just seem to be a good alternative to being known as poor quality or "amateur" quality in audio.
Thank you for your attention.
Copyright (c) 2020, Matrix Solutions Corporation. All rights reserved.