Podcast: Play in new window | Download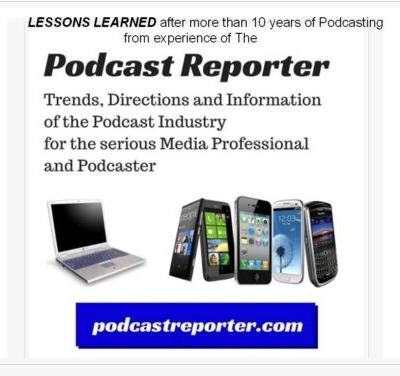 In this episode of The Podcast Reporter, we discuss some of the ideas from a recent blog post in Discoverpods.com by James Griffin. The resources that are discussed deal with the situations when your podcast listeners are unexpectedly dropping, and some concerns that you should have to alleviate this situation.
As you will hear in this brief podcast episode, there are 5 suggestions that Mr. Griffin presents so that you can react favorably once you determine that your problem is the drop in your podcast listenership. If you are a new or aspiring podcaster, you may wish to visit these considerations, so that you can be aware of them before you are surprised by any possible downward slope of your downloads or your listeners.
Thank you for your attention.
Copyright (c) 2021, Matrix Solutions Corporation and James Griffin and discoverpods.com and michaelandmike.com. All rights reserved.